
Prioritize and Execute
We prioritize your goals when formulating our strategy. Then, we execute aggressively, swiftly, and efficiently.

Clear Communication
Our communication and client update standards are amongst the best in the world.

We are in this together
Imagine the pain and stress of dealing with legal issues on your own. We take your stress from you and make it our own.
$25+ million of debt settled. Over 25,000 claims handled.
Anthony J. Francisco:
Focuses primarily on transactional and litigation cases. Anthony gives each case his full personal attention from evaluation and intake through resolution.
Anthony has served as an advisor to several start-up companies and established businesses since 2013.
Francisco & Francisco takes cases from all California jurisdictions. We associate with only the most qualified lawyers to serve as local counsel or to provide a particular area of substantive expertise as part of the litigation team when necessary.
Our lawyers are admitted to practice law before all Superior and Federal Courts in the State of California, including the Southern District of California, Central District of California, Northern District of California, and Eastern District of California.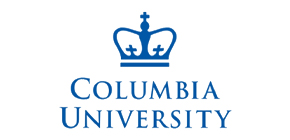 With a degree from Columbia Law, Anthony has extensive experience researching, writing, litigating, and negotiating.
Columbia Law is universally regarded as one of the most prestigious law schools in the world and has always ranked in the top five law schools in the United States by U.S. News and World Report. In fact, Columbia ranks #1 in Contracts & Commercial Law, and #2 in Business & Corporate Law, behind only Harvard University.
After graduating from Columbia Law with the dean's distinction and the honor of being selected as a Harlan Fiske Stone Scholar, an award reserved for the top of the class, Anthony started Francisco & Francisco with the goal of providing Ivy League services to small businesses and individuals who would otherwise not have access to the best lawyers in the world.
TRANSACTIONAL PRACTICES
LITIGATION PRACTICES
Debt Collector Violations
WHAT MY CLIENTS SAY:
Simply the BEST.



 



 



 



 



Absolutely, hands down, the BEST.  Anthony handled and prepared our filing of BK.  He was so accommodating with appointments to meet him, late into the evening. Our filling was accepted and discharged without scrutiny. That is a tribute to the professionalism, attention to detail in filling our case.

Anthony is professional and detail oriented. In a time of difficulty, he made us feel so comfortable.

We are now on our way to repairing our credit have had the opportunity to make changes in our lifestyle that seemed impossible when I thought I was going to lose it all.

This team is simply the best.
Assuring, Informative and Super On Point!











Now that this chapter 7 of my life (haaaa) has come to a close, I felt the need to write this review for Anthony.

Back in April, with the unexpected passing of one of my parents, a large, large sum of debt was passed onto me. As a 22-year old college student, this kind of predicament was unimaginable and for my occupation as a full-time student and part-timer, this debt: monstrous. I considered bankruptcy as an option so I wouldn't have to drop out of school for a few years to pay off the debt.

I got the free consult visit with Anthony and immediately I felt he was reliable. He's very straightforward and honest with you. Just to keep my options open, I reached out to a few other bankruptcy attorneys for consults but they didn't present themselves quite the way Anthony did. He was sharp, composed, and ready-to-go. And despite my unusually young age for someone considering bankruptcy, he was always respectful and treated me like any other of his clients. Another awesome thing about him is that he was ALWAYS on point with the dates and any important deadlines coming up. He kept me in check through e-mails to remind me. He's just super organized and trust me that's what you want in an attorney.

For my actual court hearing, I met up with Anthony and he was very assuring and informative as to what is expected of me.

My whole bankruptcy process went smoothly and clean. I highly recommend Anthony because for an emotionally daunting process such as bankruptcy, you want to know that you're in good hands. I will forever recommend their office to anyone who needs it and thank them for the 5* quality service.
Highly recommended, very professional



 



 



 



 



I highly recommend Anthony if your considering bankruptcy. This law firm was the best choice I could of made!

I was scared to death going through this process (many sleepless nights). Anthony held my hand (virtually) every step of the way and walked me through the whole process.

He made me feel confident and secure. I appreciate his attention to detail and also professionalism. He made the whole process of bankruptcy as pressure free as possible.

Thank You!
"Being a lawyer is not merely a vocation. It is a public trust, and each of us has an obligation to give back to our communities."
No matter who is on the other side, I will represent you. Rain or shine.
REQUEST A FREE CONSULTATION
Fill out the form below to recieve a free and confidential intial consultation.